24 Aug 2019 – By William Chen
Should you invest in Singapore?
Singapore is generally viewed as a safe haven within the Asia Pacific region. In times of economic boom in the region, investors can expect developing countries to offer better returns. Conversely, in times of uncertainty, where would savvy investors like yourself look to park their money? With the trade war and political turmoil in the region, it is no surprise that the rich are reprioritising where to park their investment assets in the region.
For example, a recent high profile real estate purchase was made by British billionaire James Dyson, the mogul behind the bagless vacuum cleaner and the Supersonic hairdryer, who bought Singapore's priciest penthouse for a cool S$73.8m (US$53.2m).
According to HSBC's global league table, Singapore is ranked 2nd best country for expats to live and work in 2018, and held the top position in the previous 4 years. So it should be be no surprise that Dyson will be moving its global headquarters from UK to Singapore. And Dyson is not an early entrant. Global Fortune 500 companies such as MasterCard, P&G, Intel, Phillips and Unilever have already setup their Asian headquarters in Singapore. With Singapore's positive track record, political and currency stability, regional bosses in Asiapac countries outside of Singapore are now reconsidering their preferred country to house their regional headquarters for both work and personal reasons.
Other recent noteworthy examples of regional investments in Singapore include Facebook's first Asian data centre worth $1.4b and Micron's multi-billion dollar investment in manufacturing facilities.
In short, if you are looking for a safe country to park your assets with strong fundamentals and low currency risk, Singapore might be the right place for you!

Is Now the Right Time?
Let's look at some figures and you can decide this for yourself:
1. Affordability
Compared to 10 years ago, Singapore's residential properties have become more affordable. According to a UBS report published in 2018, it takes 12 years of average income of a skilled service worker to buy a 650 sqft flat near Singapore's city centre. It used to be 16 years in 2008, and the current value is almost half of HK's 22 years!
Why is affordability important? Well, let's think of it this way. If the property prices are out of reach of local buyers, when you want to cash out your profits in future, your buyer pool is only limited to foreign buyers. If that is the case, would that be easy for you to sell and realise your profits?
2. Occupancy rate
According to the Urban Redevelopment Authority's 2nd quarter 2019 real estate statistics, vacancy rates for residential properties in Singapore are at a healthy rate of 6.4% as at the end of 2nd Quarter 2019. With a high occupancy rate of 93.6%, the risk of oversupply and downward pressure on prices is low.
3. Prices Below Fundamentals
Historically before 2013, Singapore's Real GDP and its property price index were closely correlated. Notice that property price growth started diverging from GDP growth since then? That is because the government introduced a series of "property cooling measures" in 2013 which arrested the property price growth since then. With a difference of approx 20% between the 2 indices, Singapore property prices have a huge buffer against any external shocks which might result in a sharp reduction in GDP.
4. Rental Yield vs Interest Rates
As at the date of writing, average mortgage rates offered by most banks are around 2%p.a. In terms of average rental yield, it ranges between 2.5% – 3%p.a. for most residential properties. This means that for most investors who buy and rent out their residential properties, it would be a positive carry – i.e. the monthly rental income is more than sufficient to cover the interest payments for the mortgage and will offset the principal repayments for you. Therefore, your investment will mostly be self-sustaining while its capital appreciation works its way up!
5. Upcoming Demand vs Supply
Based on the Singapore Government's long term plan to increase the local population to 6.9m by 2030, the average annual population growth ie expected to outrun* the average upcoming supply over the next 5 years. If demand exceeds supply, where do you think prices will head next?
* The supporting data for the demand and supply is proprietary, and I am unable to publish it here. If you would like to understand more, it is available privately upon request.
6. Trade War!
Another concern on the top of many investors' mind is the trade war that appears to be getting worse between the US and China. So far, it does not seem that the trade war will be de-escalating anytime soon.
Let's play out the doomsday scenario then – where the US and China completely stop trading with each other. In the unlikely event that this happens, do you think that the production in China will move to the US and boost US jobs as what Donald Trump seems to be posturing for? Or do you think that the production will simply move to the next cheapest country?
Which country do you think that is? Vietnam, Malaysia, Thailand…? Although the production is done in such countries, which country do you think will their regional headquarters and sales office be based? Think about the likes of Unilever and P&G which was discussed earlier.
Don't take my word for it. According to the Singapore Economic Development Board and the Economist, U.S.-China trade war boosts fast-growing Southeast Asia.
Initial Financial Outlay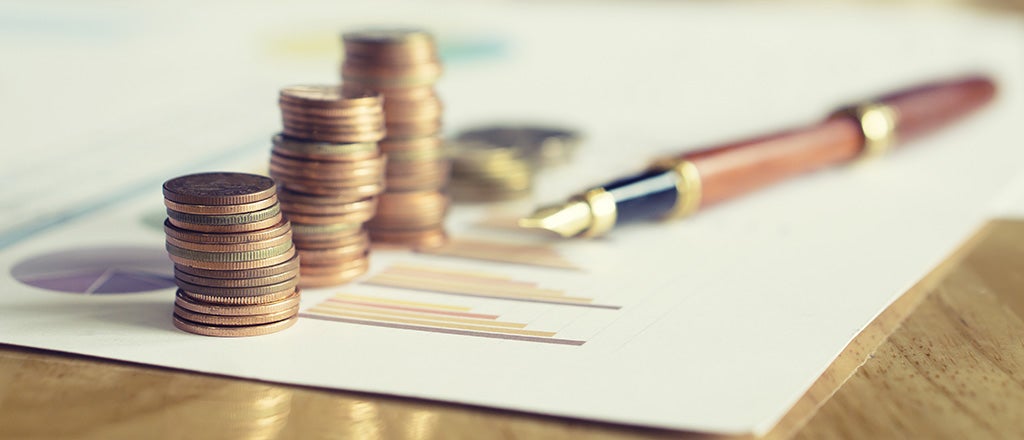 So let's say you would like to buy a swanky penthouse in Singapore and make James Dyson your neighbour. Or perhaps your budget is modest and would like to own something more affordable. To give you an idea, a decent sized (around 750sqft) 2 bedroom unit in Singapore ranges from S$800k (US$577k) in the suburbs to S$2.5m (US$1.8m) in the Orchard/Marina Bay area. What would be the financial outlay required from you? Let me break it down for you here:
1. Downpayment
Based on central bank regulations, the maximum loan-to-value ratio for your 1st residential mortgage loan is 75% of the property price or valuation, whichever is lower. That means if you are planning to buy a S$1m condominium, you would have to fork out at least S$250k for downpayment. A higher downpayment would be required if your income is insufficient to qualify for a loan of at least S$750k.
Qn: Can local banks grant mortgage loans based on employment income earned overseas? Well, this is on a case-to-case basis. If you are employed by a MNC, probably yes! Don't worry, I will always connect buyers with a mortgage banker for loan eligibility assessment before placing any deposits for their purchases. And the best part is – this service is complimentary!
2. Stamp Duties
You are required to pay stamp duties for purchase or sale of Singapore properties. The rates are progressive and ranges from approx 3% (if you are a Singapore Citizen buying your first property below S$1m) to approx 24% (if you are a foreigner buying a property above S$1m). The stamp duties are payable upon purchase of the property and are payable by either cash and/or CPF (Singapore's quasi pension fund).
In addition, if you sell your residential property within 3 years of purchase, you will be required to pay Seller's Stamp Duty at a rate between 4-12%.
You would probably muse about the existence of so many different types of stamp duties, which are high for certain profile of buyers. The stamp duties were introduced mainly to curb speculative demand and to ensure that property prices remain affordable to the general population. Though unpopular, this ensured a sustainable and stable growth in property prices, which ultimately supports the government's overall strategy of encouraging home ownership.
More details on Buyer's Stamp Duty, Additional Buyer's Stamp Duty and Seller's Stamp Duty.
What Property Should I Get?
Certainly, there will not be a one-size fits all solution. Depending on your budget, investment horizon and risk appetite, I can recommend the appropriate options for you. Using historical data, I have shared with my clients which types of properties made more profits over the past years, and I can do the same for you! For example:
New vs resale condos
Freehold vs leasehold
Boutique vs mid-sized/mega-sized condos
Private properties vs public housing (only eligible for local citizens and permanent residents)
Core Central Region vs Rest of Central Region vs Outside Central Region
For example, if you are a foreigner, I would generally recommend buying a property in the Orchard/Marina region. This is because these areas have a higher concentration of foreigner buyers who are paying the same amount of stamp duties as you are. This gives you a level playing field should you decide to cash out your investment in future.
Conversely, if a foreigner buys a property in the suburbs, where a huge majority of buyers are local citizens, the foreigner will pay significantly more stamp duties than most of his neighbours. This would mean the foreigner will have a much higher overall cost price than his neighbours/competitors, which translates into lower profit margins should the foreigner decide to cash out in future.
How Do I Start?
There is a lot of information to digest and since you probably do not buy Singapore properties every other day, it may take you a very long time to piece everything together. Why not save yourself some time and let me connect the dots for you for free? If you eventually decide to buy a property, you do not need to pay any commission as well! 
In addition, I am absolutely sure you have more questions that have not been addressed in this article. Simply send a Whatsapp message or leave your contact information below, and I will guide you through step-by-step to determine if investing in Singapore real estate is suitable for you!
After we get in touch, whether you choose to become one of my successful clients, that is entirely up to you! No charges. No obligations. Only free professional advice!
---